Hello, I'm bisexual.
Haha.

Name: Baldy.
Age: 16.
Location: England.
One interesting fact about yourself: UM. I kickbox, I can play the Djembe and guitar. I used to bat for my cricket team and I'm patriotic.
Favorite bands: Too many...
The best concert/local show that you've been to: My Chemcial Romance was excellent... but Cinders Fall locally has to be the best gig I've been to. Ever.
Recommend one band to us: Help She Can't Swim.

THOUGHT I'D THROW IN A PICTURE OF THE SELF.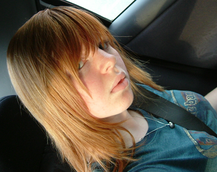 Anyone else here from England?

x